SCREENPLAY LANDS 'FINAL DRAFT BIG BREAK' HYPE
In huge news, the screenplay for 'Electric Feel' has been accepted into the quarter finals for the Final Draft Big Break. One of the biggest, most famous script competitions in the world, this year 'Electric Feel' has beaten near 10,000 other entries to land in the top 60 for the sci-fi category.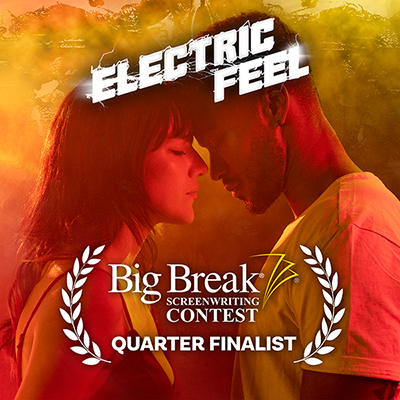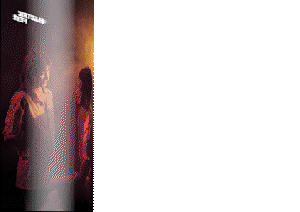 GENRE: Drama, soft science fiction
DURATION: 110 mins
WRITER/DIRECTOR/PRODUCER: Sean Bell
PRODUCTION COMPANY: Sun Blast Films Pty Ltd
THEMES: Connection, mental illness
TAGLINE: Ah, look at all the lonely people.
SETTING: Sydney, near future
LOCATION: Sydney, inner west
AUDIENCE: Gen Z to Gen X (16-50) female skew
RATING: MA15+
COMPARISONS: Another Earth, Normal People, Eternal Sunshine of the Spotless Mind, Aftersun
When a futuristic TV broadcast that keeps her alive goes off-air mysteriously, an addicted hermit must venture into an underground social scene in pursuit of people who can restore the transmission.
ABOUT THE DIRECTOR & PRODUCER
Sean Bell is an accomplished and award-winning filmmaker and content creator, and the director of Sun Blast Films. He began his screen career in 2005 at the Australian multicultural TV network SBS, using their large studios and professional crews as his learning tools.
The definitive self-starter, Sean began making films, taking on many roles of writer, director, producer, fundraiser, art director, set builder, editor, animator, composer and VFX artist. 
His short film 'F Meat' premiered at Fantasia Film Festival and won best Australian short film twice. His short 'The Junket' was inspired by the years Sean spent filming A-list celebrity interviews for Nova FM. 'The Junket' premiered at Screamfest LA at the Chinese Theatre. 
Between making films, Sean continued to work for high profile clients – ABC, SBS, Foxtel, BBC, Seven, ITV, Screen Australia, Saatchis and many more. He has directed TVCs, music videos, shorts and countless interviews with film, TV and music stars. He won the 2019 Australian Commercial Radio Award for best multimedia execution.
Sean is about to burst onto the feature film scene with 'Electric Feel', developed through Screen Canberra, as well as a feature film adaptation of 'The Junket'.