Sun Blast Films Pty Ltd is a production company based in Sydney, Australia, founded by Sean Bell. ACN 668 985 091.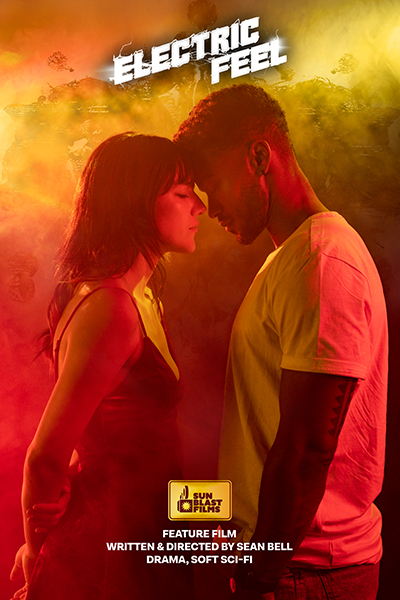 (Drama/soft sci-fi. Status: funding.)
When a futuristic TV broadcast that keeps her alive goes off-air mysteriously, an addicted hermit must venture into an underground social scene with the only people who can restore the transmission.
More info. Deck available.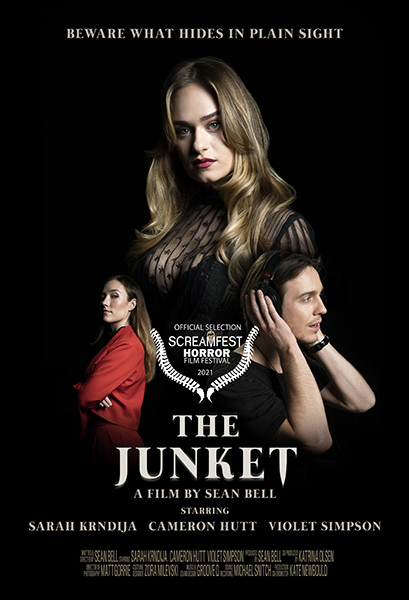 (Thriller. Status: complete, derivative work TBA.)
Celebrity interviewer and self-proclaimed feminist Stan hears something he shouldn't when eavesdropping on Olivia Sarkin, the intimidating star of a new vampire movie. She's just taken a toilet break in the middle of their chat, but left her microphone on. Stan decides to listen in, but he's not the only one doing something clandestine.
Directed by Sean Bell, short produced by Katrina Olsen.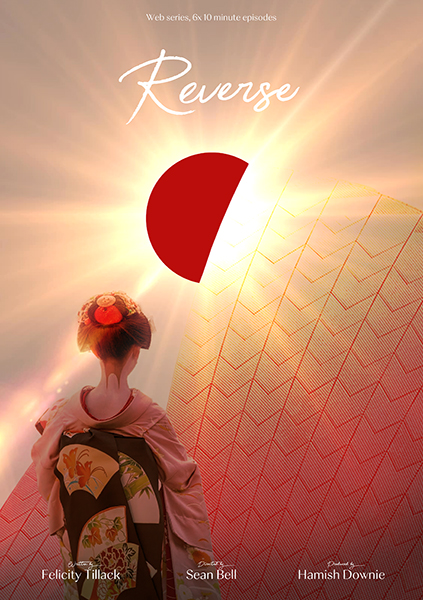 (Drama, in development)
After years in Japan, an Australian woman returns home to find her country transformed, forcing her to navigate a newfound cultural divide and rediscover her place in a rapidly changing society.
Written by Felicity Tillack (Impossible to Imagine), directed by Sean Bell (F Meat), produced by Hamish Downie (Silent Hill: Stolen Heart).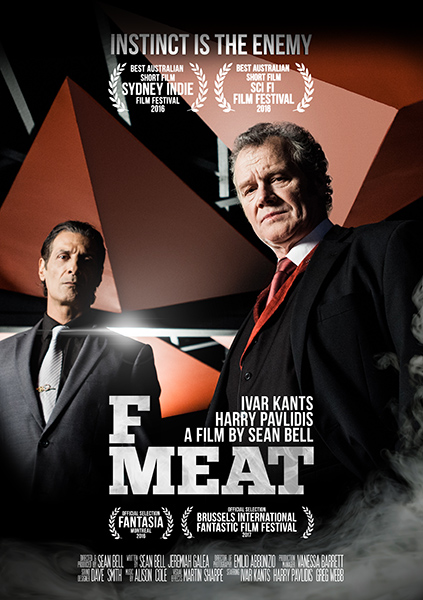 (Thriller. Status: complete.)
When The CEO of a synthetic meat empire reveals his product is secretly grown from human flesh, he must use extreme measures to persuade his morally opposed successor to save his legacy and the starving masses.
Directed and produced by Sean Bell.